Have you ever felt like your living area is so dull, plain, and uncomfortable when it comes to relaxation? Sometimes it can be hard to chill in a space that just feels so dull and uninspired. When you are spending most of your time at home then it is important to create an environment that makes you feel comfortable and cozy. Do not settle for a boring living space that leaves you feeling bored and unfulfilled. With a few simple changes like gallery walls to DIY pieces, framing your accessories, and large-scale photography, you can transform your living area into a cozy and inviting oasis that you will love spending time in. In this blog, we discuss some cute and practical wall art designs that make your living area living.
Watercolor Animal Prints:
Watercolor animal prints are a classic option that adds a touch of innocence and awe to any space. From a gentle elephant, and a curious fox, to a dainty rabbit, the soft hues and intricate brushstrokes of watercolor art create a captivating ambiance. These prints are ideal for adorning children's bedrooms, and playrooms, or serving as a centerpiece in a nature-inspired living area.
Secure Art to Shelf Dividers: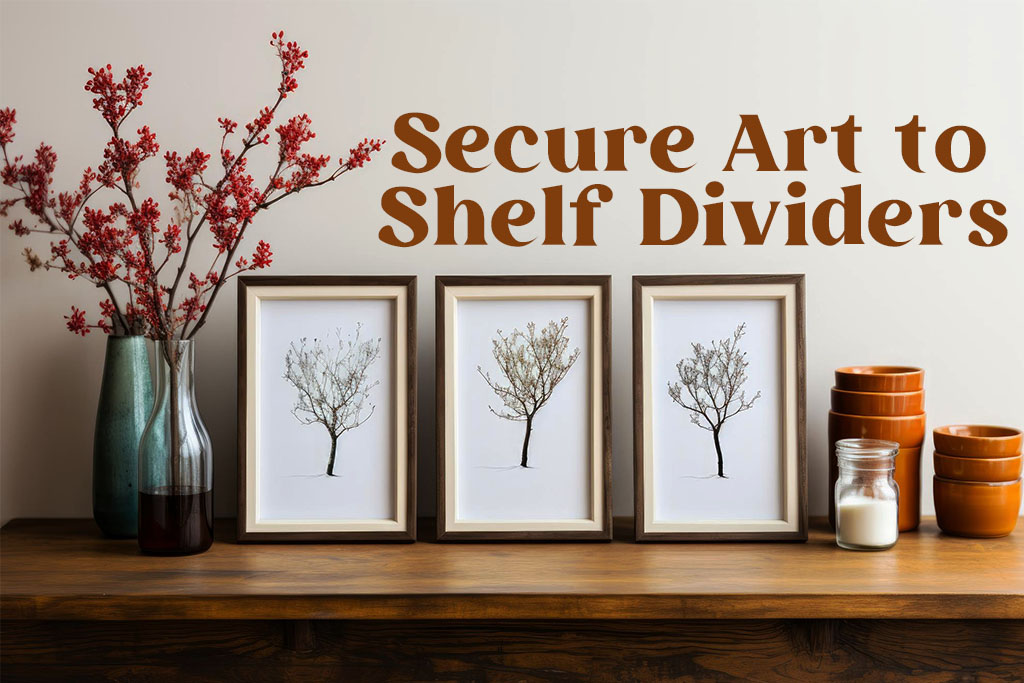 Securing art to shelf dividers can be a creative and effective way to display your artwork while optimizing your space. In case you are trying to add an artistic touch to your bookshelves, showcase collectibles, then it is the best idea to decorate and fill your space with good vibes.
Architectural Sketches:
Sometimes, plain drawings are bolder than multicolored paintings. Sketches of buildings are cool idea to make your space look more comfy.
Nursery Wall Decals:
Expecting a new addition to the family? Nursery wall decals are an excellent choice for creating a playful and enchanting atmosphere for your little one. With a range of charming designs like pastel rainbows and safari animals, these decals are very delightful and easy to apply.
Book Page Wallpapers:
Creating personalized wall art decorations with book page illustrations is a great way to transform your space into a retro corner without damaging any books. Old book pages can be used to create creative and unique wall art ideas that add character to any room.
Botanical Illustrations:
I love the idea of incorporating botanical illustrations into your home decor! They add a natural and refreshing touch to your living space. Small botanical prints that can be arranged to create a gallery wall sound like a great idea, and a larger, eye-catching piece would make a statement in a room.
Quirky Typography:
Have you ever thought about incorporating some fun typography art into your home decor? It's a great way to add a touch of playfulness and positivity to your space! Mixing and matching different fonts and sizes can create a dynamic display on your wall. Typography art works well in home offices, kitchens, and entryways. Give it a try and see how it brightens up your day!
Rainbow Color Blends:
Looking for some unique and colorful wall art ideas? Using blended hues on large adhesives or sturdy products like gator board signs can add a touch of sophistication to your space. By carefully selecting and combining complementary colors, you can create stunning custom wall art that perfectly matches your style.
Animal Portraits:
Adding animal portraits to your walls is a great way to showcase your love for your furry or feathered friends. These charming portraits can capture the essence of your favorite animals and bring personality and character to your space.
Cartoon-Inspired Art: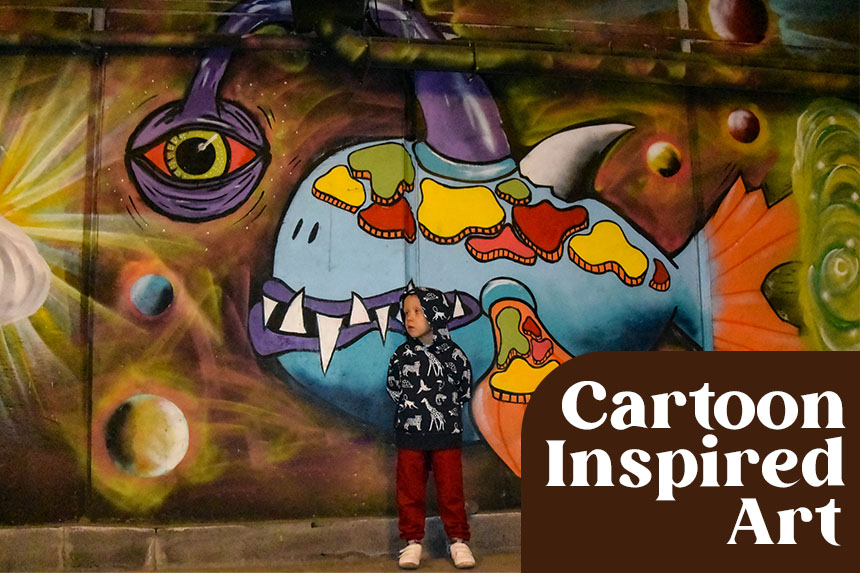 Bring a touch of nostalgia to your space with cartoon-inspired art. If you are a big fan of classic Disney characters then there's a wide variety of disney art that can add a playful touch to your space. This style works wonders in children's rooms, entertainment areas, and even in your workspace.
Miniature Dioramas:
I love the idea of taking wall art to a new level with miniature dioramas. These tiny, three-dimensional scenes are so intricate and captivating – they bring a sense of depth and curiosity to any space. Whether you are into beach backgrounds or forest landscapes,these miniature captures your imagination and fascinates you to another world. I can't wait to explore these enchanting miniatures and see how they transform the walls!
Baby Animal Photography:
I recently stumbled upon some baby animal photography that I fell in love with. There's just something so heartwarming about these adorable creatures – from the fuzzy koalas to the playful pandas and fluffy chicks. I think incorporating these prints into your decor would add a touch of innocence and joy to any room. It's amazing how a simple piece of art can transform a space and bring such positive energy.
Fancy Dreamcatchers:
Dreamcatchers are more than just bedroom decor; they're symbols of protection and positive energy. Incorporate the charm of dreamcatchers into your wall art with dreamcatcher-inspired designs. The intricate patterns and delicate feathers can evoke a sense of tranquility and peace in your living space.
Personalized Name Prints:
Add a personalized touch to your space with name prints. These prints incorporate your name or a loved one's name into beautiful, artistic designs. It's a meaningful way to make your space feel uniquely yours while also adding an element of cuteness and charm.
Abstract Symbols:
If you're looking for abstract wall art ideas, consider incorporating famous abstract symbols into your design. These abstract symbols can add a extraordinary touch to your decor but do research before using them. By doing so, you can ensure that your wall art is both creative and meaningful.
Conclusion
Cute wall art has the incredible ability to evoke emotions, tell stories, and create an atmosphere that resonates with your personality. Whether you're a fan of watercolor animals, dreamy nursery decals, or quirky typography, there's a perfect piece of wall art waiting to adorn your space. By carefully selecting the right pieces, you can turn your walls into a canvas of creativity and a reflection of your style. So, let your imagination run wild and explore the world of adorable wall art to transform your home into a haven of charm and cuteness.