Who wants to do work under work pressure just think about where you work best – at home in your comfy pajamas or a bustling office with colleagues around. Have you ever thought about how cool it would be to work from your own cozy space? This is a big question that has become even more important recently. Working from home can be amazing for both the people who work and the companies they work for. As technology allows us to work from home, many people wonder if working from home is better for them and their employers. Let's dive into why working from home is a win-win for everyone, explained in simple terms!
The Perks Of Working From Home

Nowadays, it seems like more and more companies are offering remote job opportunities. It's great to see that they understand the benefits of working from home and how it can help both the company and the workers. It's a win-win situation for everyone involved!
Taking A Look At It From The Perspective Of Employees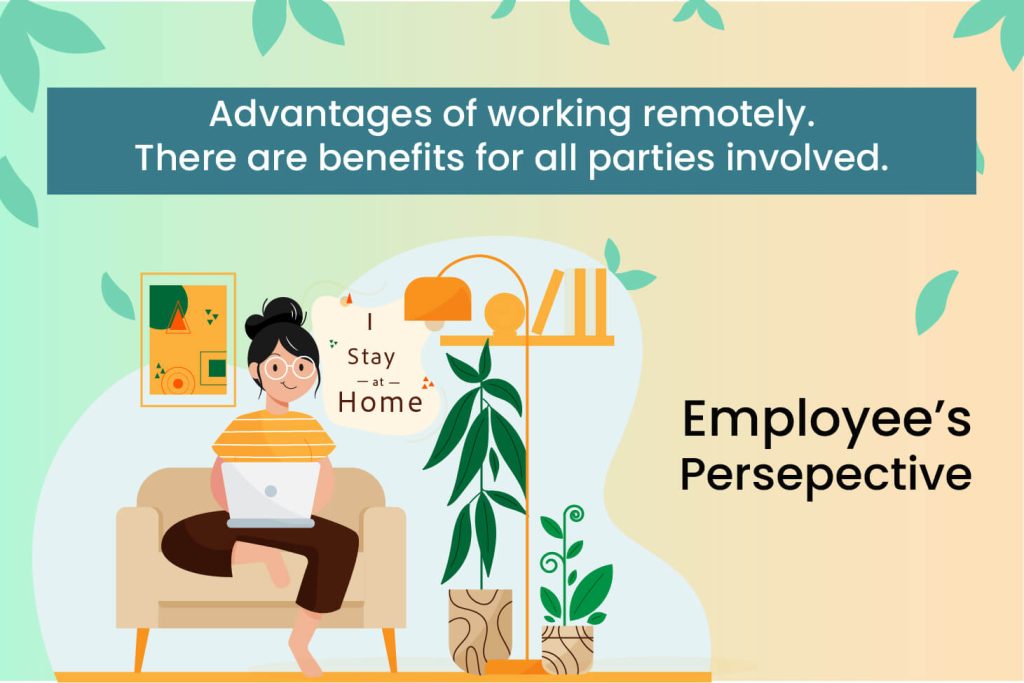 Comfy Vibes: Imagine working in your cozy pajamas or comfy clothes, or sitting in a comfortable position in your room. When you work from home, you can wear whatever makes you feel comfortable and relaxed. It helps you to focus more on the work.
Flexible Time: You know how you have to start school at a specific time? Well, when you work from home, you can decide when to start and finish work. This gives you more freedom to plan your day.
No More Commute: Remember how you sometimes sit in traffic or squeeze into crowded buses? Working from home means you do not have to deal with all that shit. You save time and don't get stressed by rushing to work.
Family Time: During your small breaks, you can hang out with your family, play with your pets, or just take a breather to refresh your mind. You are at home, so you can enjoy more moments with your loved ones.
Fewer Office Distractions: You know how sometimes it's hard to focus when there's a lot of noise at school? At home, you have fewer distractions. It is quieter, so you can concentrate better on your work.
Custom Space: Your room, your rules! You get to set up your work area the way you want. You can have your favorite toys, pictures, and things that make you happy right there with you, it makes you happy while working.
No Need to Pack Lunch: When you are at home, your kitchen is nearby. You can cook up your favorite lunch or snack without worrying about packing something in the morning.
Less Dress-Up: Remember wearing a uniform to school? Well, when you work from home, you don't have to dress up too fancy. You can be comfortable in your pajamas or casual clothes.
Online Team Hangouts: Even if you're not in the same place as your work friends, you can still talk and see each other online. It's like having a virtual hangout with your teammates, and it's a very amazing feeling to hang out with your teammates.
Productivity Peaks: Some people also find they work better when they are at home. They can focus more on their tasks, which means they can get their work done faster and in a better way.
Taking A Look At It From The Perspective Of Employers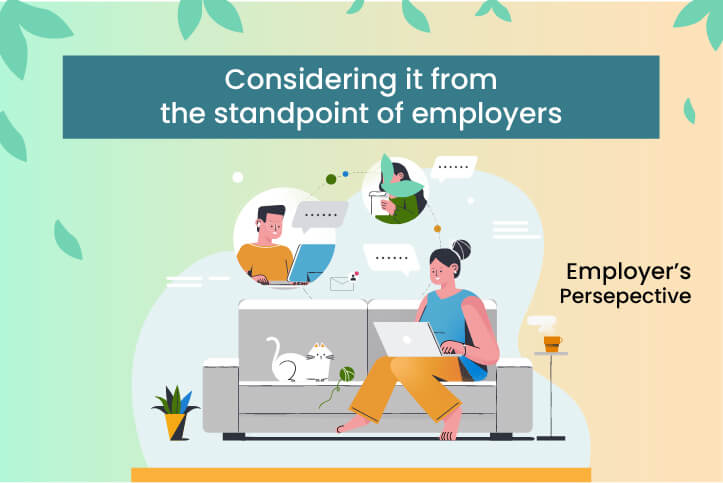 Happier Employees: When you are comfortable and less stressed, you're happier. Happy employees usually do their work with more energy and enthusiasm. This is a plus point for employers as it increases their employee's productivity.
Flexible Schedules: Just like you have times when you're more awake or active, adults also have their active times. When employees can work during their best times, they often do their work better and faster.
Wider Talent Pool: Employers can hire people from different cities or even countries. This means they can get talented people with different skills, operating the team even in a better way
Less Office Space: Companies might have big offices, but with some employees working from home, they might need less space. This can save money that can be used for other important things.
No Commute Delays: When employees work from home, they don't have to deal with traffic jams or transportation problems. They start work on time without any delays.
Work Gets Done: Some people find they can focus more on their tasks while doing work from home. This means they finish their work faster and can be more productive at the same time.
Better Work-Life Balance: Just like you have school and playtime, adults have work and personal time. When employees can manage both well, they become happier and perform better at work.
Technology Power: Adults use technology to talk to each other, just like you use your tablet to video call with family. Teams can work together online even if they're not in the same place.
Adaptable Teams: Sometimes, things change quickly. When employees can work from home, teams can adapt to changes without much trouble.
Employee Loyalty: When companies provide the opportunity for their employees to work from home, it can foster a sense of loyalty toward the company. This loyalty can be attributed to the flexibility and convenience that remote work provides, and it can lead to employees staying with the company for a longer period of time.
Conclusion
Working from home is not just about wearing comfy clothes and avoiding traffic. It's an amazing opportunity that benefits both the people who work and the companies they work for. The flexibility, comfort, and productivity that come with remote work make it a win-win situation for everyone involved. So, working from home can be great for both employees and employers. It's all about being comfortable, having flexibility, and getting work done in a way that suits everyone! So, if you're looking for a positive change, working from home might just be the key to unlocking a brighter and more fulfilling work experience!