Traveling is fun but can get problematic, too, if you have made common travel mistakes. Your travel experience can be hindered. People make common mistakes while traveling, but those small and common mistakes sometimes become a big problem. Exploring and learning from mistakes is good, but spoiling your trip is wrong. People travel with dreams, and mistakes can make their whole experience and the trip experience disappointing. Making such mistakes can turn an exciting and fun vacation into a drastic experience that you won't like getting.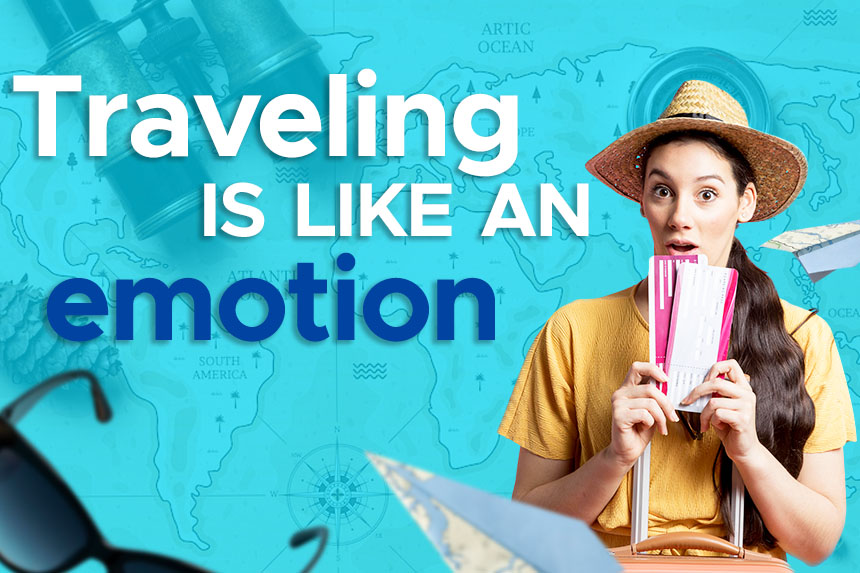 Even when you are traveling internationally, it requires proper planning, and you should avoid mistakes. While traveling, your plans should be realistic, making only a few places to explore that don't even allow you to enjoy one place. Traveling is all about making new memories and exploring different destinations. Without a doubt, there may be normal fluctuations in the plan due to any reason that isn't in your hand, such as a delay in flight or traffic and so on. But what's in your control, you can manage that well and avoid the mistakes that can hinder your plan because of your carelessness and neglecting such mistakes.
The Travel Mistakes You Should Never Do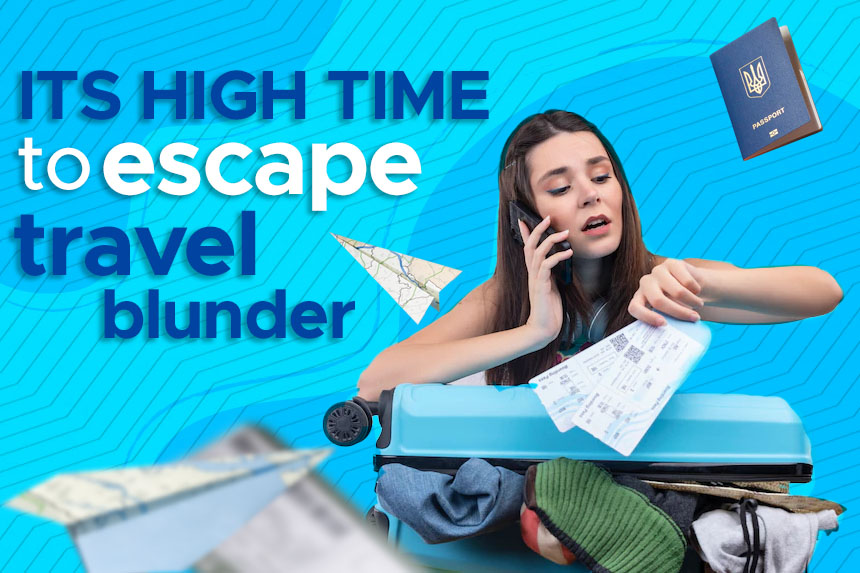 No one is perfect; we all make mistakes and learn from them. Likewise, the time it happens that we make some travel mistakes that are common but can ruin your trip.
While packing for the vacation, because of being excited and a bit confused, we should keep clothes more than required or the ones causing us confusion. But wait, is it right to overburden yourself? It would help if you did the packing with proper planning of what you will wear, which day, and how many pairs you will need. Keeping one or two extra is still okay, but overloading the bag will create a problem. You must pack only that item which is required and which you think you will use. Especially while you are traveling, a specific amount of weight is allowed by a person; carrying more than the mentioned weight coil costs you extra pay.
You should always carry your valuable things while going on vacation. Particularly jewelry and grab the attention of thieves. Moreover, while keeping your luggage at the hotel and you will be out of the place, there will be constant tension in your mind about your valuable belongings.
Getting too excited & forgetting the budget
Being excited about the trip is good, but in that excitement, you should remember the budget you have for the entire trip. You must consider the budget and experience the different places within the decided budget and only spend a little. Create a practical budget that can make you experience the best of your trips. Traveling on a sling trip makes it more essential to stick to the planned budget and have great experiences.
Booking ticket close to the date
You should book the tickets at a later date for traveling. There are two reasons for not doing this. One is booking close to the date could cost you the ticket price higher than normal. Booking the tickets could give you enough scope of time to explore the different deals and offers. The next reason is that it could be risky to book tickets last minute because of the risk of not getting the tickets at the end time.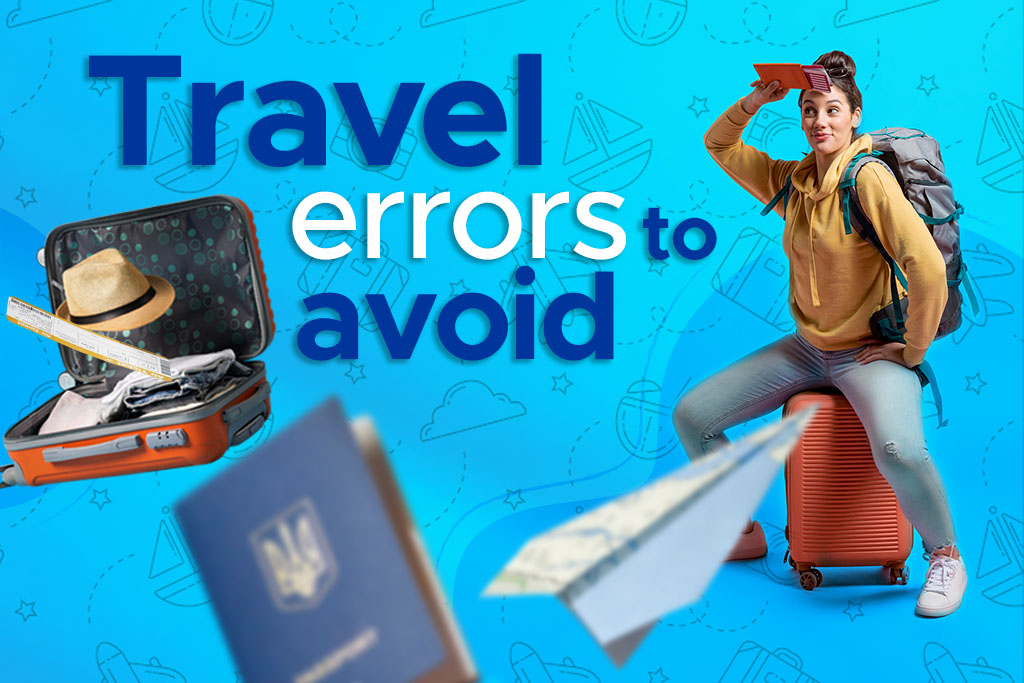 Crosscheck the essential documents and tickets
Before stepping forward, you must check on essential documents you could require on the trip because forgetting them can lead to a big problem. You must also check the details of the booked ticket and hotel stay. A last check could save you from trouble; it is better to check the date and destination before leaving home.
Making plans out of too much excitement, such as planning to cover many places or countries, may sound good to you while making the plan, but that won't be feasible in real life. You can only enjoy and explore some of the places properly in such a hurry. Plan the thing in a scheduled and possible manner, allowing you to enjoy and save time for every specified place due to over-excited plans.
Consider the time for security.
You must consider the time required for the security check as many people miss their flight while standing in the queue for the security check, and their flight flies. Keeping the time gap of the required time for security, getting late or in a hurry for the security and boarding of the flight, is not a good idea. There will be no harm if you arrive early at the place, and there is no risk of missing the flight.
Due to confusion in the time zones, many people book flights for the wrong date and timings and end up missing their flight. The change in the time zone should be considered while booking flights overseas to make sure everything is clear.
Are you planning a trip overseas? Remember to check your mobile plans. People forget about them and later regret that due to the inconvenience. What can be worse than this when your mobile phones are not working, and you cannot connect with your people? You can eliminate such a situation by checking for everything before you begin the trip.
In The Nutshell
Planning for a trip, either domestic or overseas. Certain mistakes are commonly made by white people traveling, which can lead to big problems later. For a fun trip and to eliminate all the hurdles and hurdles, such mistakes should be avoided by properly checking them. Traveling is like an emotion for many people, and their dream is to travel to a particular destination they have had for a long time on their wishlist but imagine you have made a mistake that becomes a problem to your plan. You keep your eyes on the common mistake such as s not to do over packing of your trip, not getting much excited and later ending up speeding more than the planned amount on the budget, not checking the weather forecast of the place, avoiding over-ambitious plans that are nearly impossible in real life which might be sounding you great to listen and many more.