Maintaining a healthy and active lifestyle has become increasingly important in today's fast-paced world. One of the key components of achieving this is through a nutritious diet. A nutritious diet gives our bodies the essential nutrients, vitamins, and minerals to function optimally.
With busy schedules and limited time for meal preparation, it can be challenging to ensure a well-balanced diet. This is where the concept of a nutritious diet becomes even more significant. By incorporating wholesome foods such as fruits, vegetables, whole grains, lean proteins, and healthy fats into our daily meals, we can fuel our bodies with the necessary nutrients to thrive.
Bend Towards Nutrious Diet For A Healthy Lifestyle
A nutritious diet helps maintain a healthy weight and reduces the risk of chronic diseases such as heart disease, diabetes, and certain cancers. It boosts our immune system, improves digestion, enhances mental clarity, and increases energy levels.
Incorporating nutrient-dense foods into our diets doesn't have to be complicated or restrictive. Small changes like swapping processed snacks for fresh fruits or opting for whole-grain alternatives can significantly impact overall health.
Educating ourselves about proper nutrition is vital to make informed choices regarding what we eat. Consulting with registered dietitians or nutritionists can provide valuable guidance tailored to individual needs and goals.
Prioritizing a nutritious diet is crucial in today's time if we want to maintain a healthy lifestyle and an active life. We can enjoy improved well-being and longevity by making mindful food choices and focusing on nourishing our bodies with wholesome ingredients. And one of the main ingredients we must add is Protein; let's read further about why Protein is essential in our day-to-day lifestyle.
Why Do We Need Protein In Our Daily Diet?
Protein is an essential macronutrient crucial to maintaining overall health and well-being. It serves various important bodily functions, making it necessary to include it in your daily diet. Here are some key reasons why Protein is important: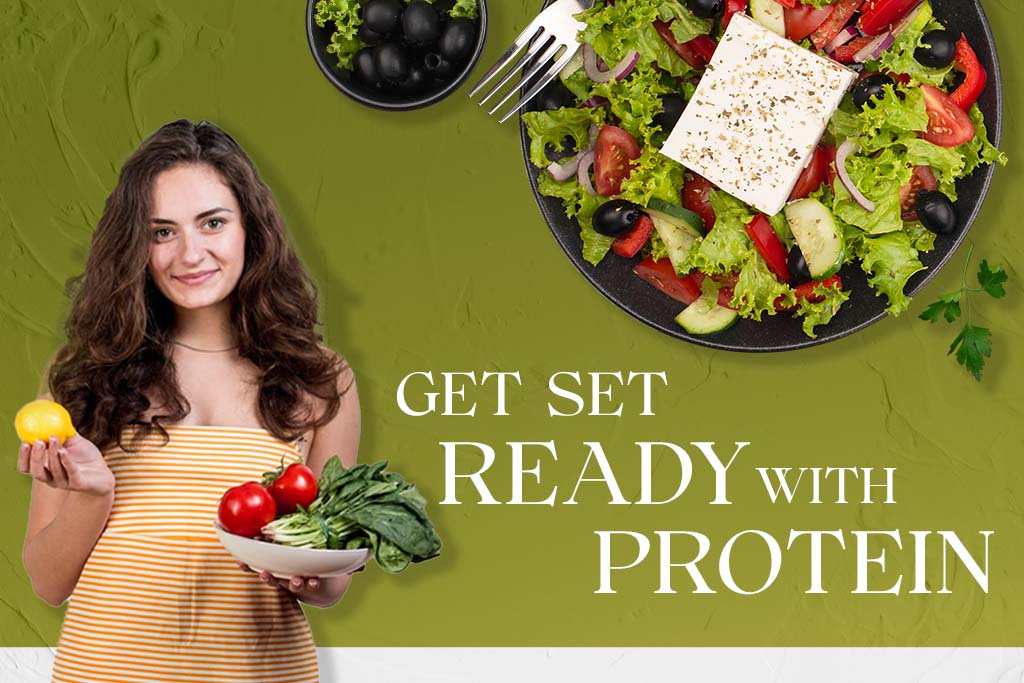 1. Building and Repairing Tissues:
Protein is the primary building block for tissues in the body, including muscles, bones, skin, and organs. When you engage in physical activity or experience injuries, Protein is necessary for repairing and regenerating damaged tissues.
2. Muscle Health:
Protein is especially important for muscle health. It provides the amino acids necessary for synthesizing muscle fibers, aiding muscle growth, strength, and maintenance. This is crucial for athletes and individuals looking to maintain a healthy and functional body.
3. Enzyme Function:
Enzymes are proteins that facilitate chemical reactions in the body, including those involved in digestion, metabolism, and energy production. With sufficient protein intake, these processes can be improved.
4. Hormone Production:
Many hormones are made from Protein or amino acids. Hormones regulate various bodily functions, such as growth, mood, metabolism, and reproductive processes.
5. Immune System Support:
Antibodies, which are key components of the immune system, are proteins. They help the body fight off infections, illnesses, and diseases. A lack of Protein can weaken the immune system's ability to defend against pathogens.
6. Transport and Storage:
Certain proteins serve as carriers, transporting molecules like oxygen (hemoglobin) and lipids (lipoproteins) throughout the body. Other proteins help store important molecules, such as iron in ferritin.
7. Maintaining Fluid Balance: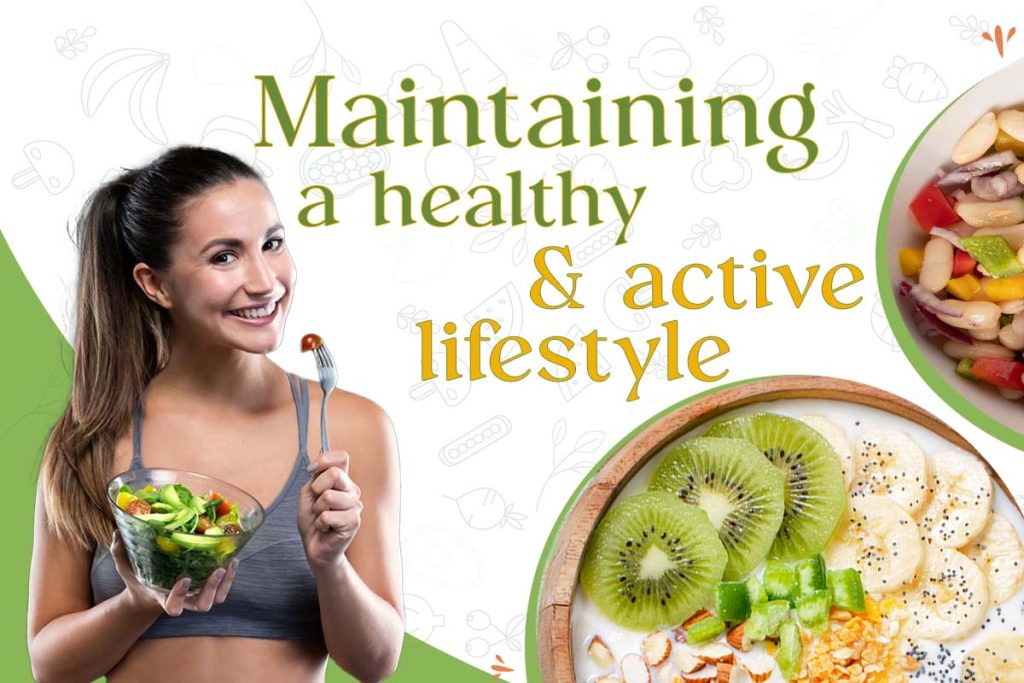 Proteins help maintain fluid balance within cells and tissues, contributing to healthy hydration levels.
8. Energy Source:
While carbohydrates and fats are the body's primary energy sources, Protein can be broken down and used for energy when needed. However, its main role is not energy provision.
It's important to note that the body doesn't store excess Protein like it does with carbohydrates and fats. Therefore, it's essential to include Protein in your daily diet to ensure a steady supply of amino acids for these vital functions. The recommended amount of Protein varies depending on age, sex, physical activity level, and overall health goals.
Protein sources include lean meats, poultry, fish, eggs, dairy products, legumes (beans and lentils), nuts, seeds, and plant-based protein sources like tofu and tempeh. A balanced diet that includes a variety of protein sources can help ensure you meet your daily protein needs and support optimal health.
12 Benefits of Protein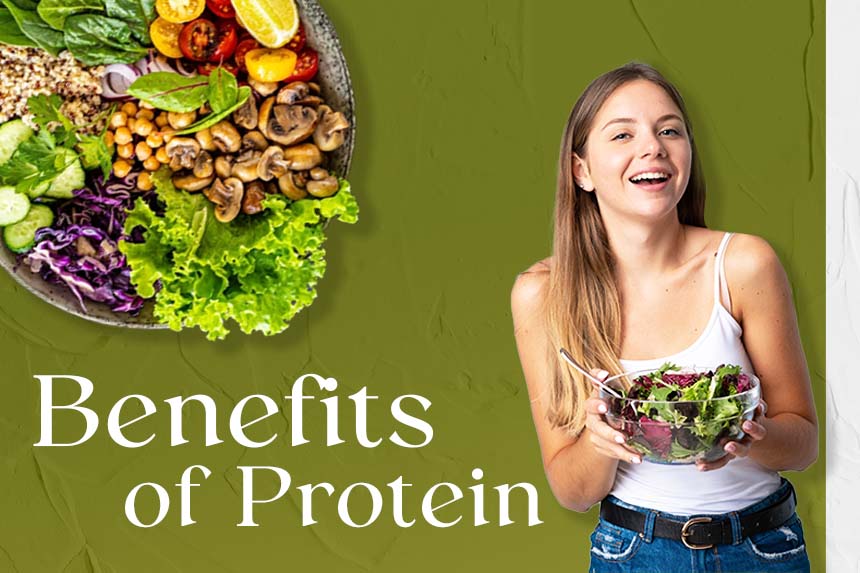 Adding adequate Protein to your diet can offer a wide range of benefits for your overall health, fitness, and well-being. Here are some of the key benefits of incorporating Protein into your meals:
1. Muscle Growth and Repair:
Protein is essential for building and repairing muscles. If you're physically active or engage in strength training, consuming enough Protein supports muscle growth and recovery, helping you achieve your fitness goals.
2. Weight Management:
Protein-rich foods are often more satisfying and can help you feel fuller for longer. Including Protein in your meals can help control appetite and reduce overall calorie intake, which may aid in weight management and loss.
3. Metabolism Boost:
The thermic effect of food (TEF) is the energy expended during digestion, absorption, and processing of nutrients. Protein has a higher TEF than carbohydrates and fats, requiring more energy to digest. This can boost your metabolism.
4. Bone Health:
Adequate protein intake contributes to maintaining strong and healthy bones, especially when combined with other nutrients like calcium and vitamin D.
5. Improved Immune Function:
Protein is essential for producing antibodies and immune system components, helping your body defend against infections and illnesses.
6. Wound Healing:
Protein is critical in tissue repair and healing. It provides the building blocks necessary for the body to regenerate damaged tissues.
7. Hormone Regulation:
Hormones are made from amino acids, the building blocks of Protein. Consuming enough Protein helps support the production and regulation of hormones involved in various bodily processes.
8. Healthy Hair, Skin, and Nails:
Protein is a key component of these structures, and adequate intake supports their growth, strength, and overall appearance.
9. Brain Function:
Protein provides the amino acids needed for synthesizing neurotransmitters, which play a crucial role in brain function, mood regulation, and cognitive health.
10. Stabilized Blood Sugar Levels:
Protein can help slow down the digestion and absorption of carbohydrates, leading to more stable blood sugar levels. This is particularly important for individuals with diabetes or those trying to manage their blood sugar.
11. Cardiovascular Health:
Some protein sources, such as lean meats, fish, and plant-based proteins, contain healthy fats and other nutrients that can contribute to heart health.
12. Support During Aging:
Maintaining muscle mass and bone density becomes increasingly important as you age. Protein can help counteract age-related muscle loss (sarcopenia) and support overall physical function.
It's worth noting that while Protein is beneficial, balance is key. Too much Protein, especially from sources high in saturated fats (such as fatty cuts of meat), can have potential health drawbacks. It's important to choose a variety of protein sources, including lean meats, poultry, fish, plant-based proteins, and legumes while maintaining a well-rounded and nutritious diet. Consulting with a registered dietitian or healthcare professional can help determine the appropriate protein intake for your needs and goals.