Christmas adds charm and joy to our daily lives, and this charm can be greatly influenced by the decorations and the smiley faces in the crowd of Christmas markets. One of the most important parts of these festivals is the markets. Another aspect of festival vibes is buying things to go there just to eat. The decorations and lighting in these markets increase our temptation to go there just to have a look. Christmas in Europe is celebrated on another level, seen in its markets. Want to plan for your next Christmas holiday? Well, we have a long list for you then. We will not rate them for you because they all hold their own importance; it can be a trip to Prague or France. You cannot deny the beauty of these famous worldwide markets in Europe.
The first country that we are going to talk about is Germany. So why are we talking about it on number one? Let's dive deeper to know the truth about this beautiful country.
Germany:
Germany is a place where we can't talk about a single magical Christmas market. This country dresses like a bride on the beautiful occasion of Christmas. So let's talk about that one by one.
Cologne:
Cologne has a variety of markets that are famous for their beautiful decorations and wintery festive vibes. During Christmas, this part of Germany becomes so beautiful that it takes a moment to get your eyes off this place. Here we list some heavenly places filled with glitter and Christmas lights.
Timings: November 23 to December 23 (2023).
Cologne Cathedral Christmas Market
Nicholas Village Market
Christmas Market in Cologne's Old Town
The Angels Market
Harbour Christmas Market
Berlin: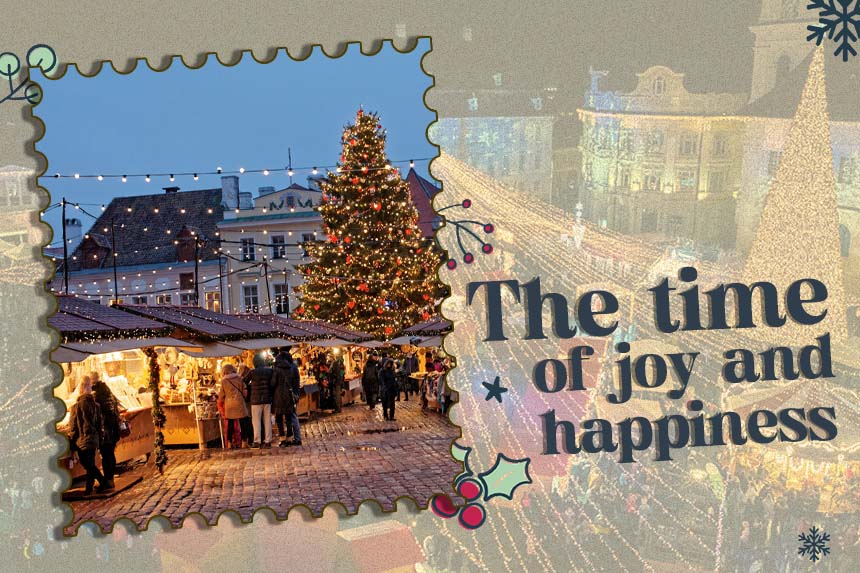 Berlin is a city that in itself is a beautiful place to travel, and when it comes to Christmas, the charm of this city gets uplifted by ten or a hundred times, and we even don't know how many times. Weihnachtszauber Gendarmenmarkt is why this city is famous for its beautiful Christmas presentation. So this Christmas, why not explore it with your family, friends, or yourself too?
Timings: November 27 to December 31 (2023).
Esslingen:
This medieval-style Christmas market is famous for its old and authentic Christmas vibes. It smells like Old Wine and looks like an Old Vintage book. This town holds a true authentic beauty in itself, and when it comes to beautiful Christmas decorations, the name of this town comes on the global list.
Timings: November 23 to December 21 (2023).
Nuremberg:
Nuremberg holds the title of traditional Christmas celebrator to its name. Filled with wood, this city seems like a place from old times. You can sense the vintage vibes from this city. The
Nuremberg Christkindlesmarkt has beautiful Christmas decorations where you will get lost in the beauty of the charming lights and wooden Christmas products. The most important part you can't miss during the Christmas season in Nuremberg is the sweet Gingerbread.
Timings: December 1 to December 24 (2023).
Hungary:
This country has one of the best Christmas markets in the world, not even in Europe only. Budapest in Hungary serves one of the magical market tours to visitors.
Budapest:
Avanta Basilica serves one of the most breathtaking views in the world regarding Christmas celebrations. Famous for its Ice Rinks and illuminations, this part of the city throws glitter and magic during the festive times. This event's different food stalls and various shops make your experience richer and more delightful.
Timings: November 24 to December 31 (2023).
Czech Republic:
This country has one of the most beautiful places in the world, and if that is not listed here, how can we justify the list?
Prague:
Mulled Wine, Aesthetic Corners dressed up with beautiful lights make Prague one of the most desirable places for Christmas. Prague has a beauty that cannot be elaborated with words, and with the plus point of the winter season, this place seems like the ultimate destination to go with your loved ones and even by yourself.
Timings: December 2 to January 6 (2024).
France:
Thinking about your next trip to France? We have the perfect destinations other than Paris for you this winter.
Montbeliard:
The German Style Christmas Market attracts thousands of people. One of the most beautiful decorations done with lights and bulbs throws magic on the streets of this town in France.
No way you can say no to this visit.
Timings: November 25 to December 24 (2023).
Strasbourg:
There is one more place that is unbeatable in terms of Christmas decorations. One of the oldest Christmas markets in France with the title of UNESCO World Heritage Site, which place can provide a greater view than this wonder.
Timings: November 24 to December 24 (2023).
Belgium:
Belgium is a part of Europe that is known for its true beauty and great environment, and this part of Europe is a place that is known for its great Christmas celebrations.
Brussels:
This place has one of the best Christmas markets in Europe. The amount of beauty that they represent is ultimate. Grand Place of Brussels and Place Sainte Catherine are from one of the list of Christmas markets that Brussels represents.
Timings: November 24 to December 31 (2023).
Scotland:
No one can deny that Scotland's natural beauty is on another level, and when it gets dressed up, it looks heavenly and beautiful.
Edinburgh:
Edinburgh Christmas vibes give a true symbolic representation of beauty and heaven. The word magical can be less for such a beautiful place. Full of Fairy Lights and decors, this place is on this beautiful list.
Timings: November 24 to January 3 (2024).
Austria:
Austria is one of the most beautiful destinations in the world, and with this fact, it should be included in this Christmas celebrations list.
Vienna:
Christkindlmarkt Rathausplatz is one of the most beautiful Christmas markets in Vienna. This place serves so many delicacies with the utmost beauty. Mulled Wine with fried pastries can be a better option for your next Christmas destination.
Timings: November 11 to December 26 (2023).
Poland:
Poland is great for Christmas markets; even from these, one of them is worth visiting. Poland has a place that holds the position in the list of this great Christmas market of Europe.
Krakow:
Krakow's old streets display the true medieval feel of Christmas vibes, and no one can ever deny this. The markets decorated with beautiful lights and decor items make this place a great destination for your next holiday vacation. The way this place gets decorated gives you true Christmas and winter vibes. Streets filled with snow and Christmas lights make this place a great place for you to be in this next holiday.
Timings: November 24 to December 26 (2023).
Sweden:
Lastly, here is one of the best destinations to visit around Christmas.
This destination in Sweden is famous for its best Christmas market.
Gothenburg:
Liseberg Christmas Markets is recognized as one of the best Christmas markets; you know why? Because this offers something more than a Christmas market. Liseberg is an amusement park open all year, but during Christmas, they decorate it according to the festive vibes. Various food stalls and mulled Wine in Sweden's cold season makes it an awesome place to visit during your Christmas break. Besides shops to buy great items, this amusement park also offers great rides.
Timings: November 27 to December 17 (2023).
Conclusion:
The way these Christmas markets represent a blend of ancient and modern factors is so unique. This holiday season, choose your best destination with your loved ones. Christmas is a time of joy and happiness, and why not add some more sparkle to your celebration with a visit to your favorite place? These places serve you so many things on a single platter. So this season, grab your tickets and explore the world with more mulled Wine and Gingerbread, and of course, remember the lights.