Embarking on your first backpacking adventure is an exhilarating experience, filled with the promise of new discoveries, cultures, and unforgettable memories. Whether you're a college student taking a gap year or a working professional seeking a break, backpacking offers a unique way to explore the world on a budget.
To help you kick-start your journey, we've compiled a list of the 15 best destinations for first-time backpackers. These destinations offer a mix of stunning landscapes, rich history, and vibrant cultures that will leave you awe-inspired.
1. Thailand: Tropical Bliss and Cultural Wonders
Thailand is an ideal starting point for backpackers due to its welcoming atmosphere, diverse landscapes, and budget-friendly options. Begin your journey in the bustling capital city of Bangkok, where you can explore vibrant street markets, ornate temples, and savor delicious street food.
2. Vietnam: A Feast for the Senses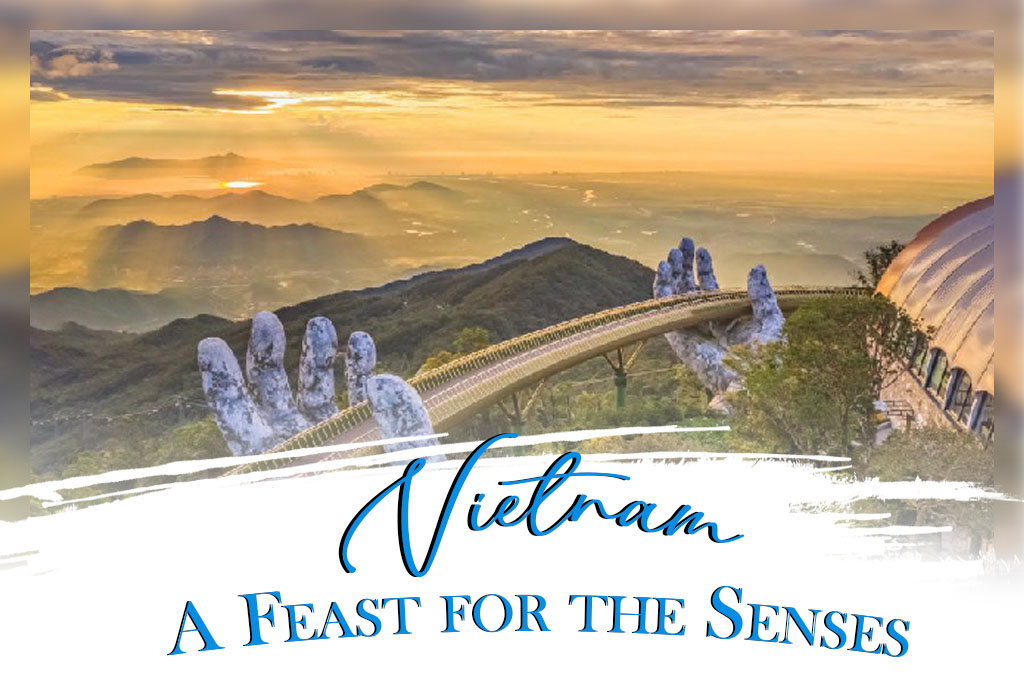 Vietnam's captivating blend of natural beauty, rich history, and flavorful cuisine make it an unforgettable backpacking destination. Start in Hanoi, where you can explore the bustling Old Quarter and take a street food tour to sample local delicacies. A cruise through the otherworldly landscapes of Ha Long Bay is a must, with its towering limestone karsts and emerald waters.
3. Costa Rica: Nature's Playground
Costa Rica's abundant biodiversity and ecotourism opportunities make it a paradise for nature lovers. Explore the lush rainforests of the Osa Peninsula, go zip-lining through the treetops in Monteverde Cloud Forest, and relax on the stunning beaches of Manuel Antonio National Park. For the ultimate adventure, hike up Arenal Volcano and then soak in natural hot springs. Surfing enthusiasts will find their haven in towns like Tamarindo and Jacó. Embrace the "pura vida" lifestyle and engage in sustainable tourism practices to protect the country's natural treasures.
4. Portugal: Old World Charm and Coastal Beauty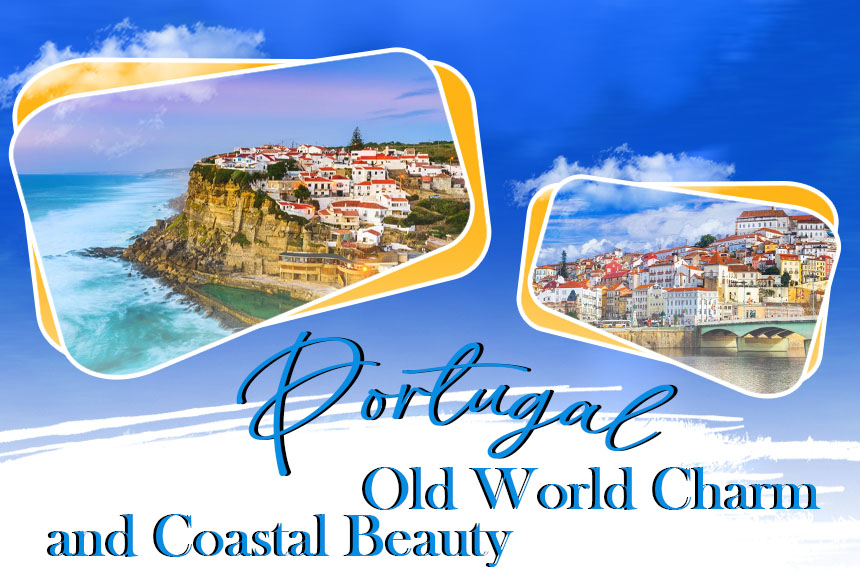 Portugal's affordability, warm climate, and rich history make it an excellent choice for backpackers exploring Europe. Begin your journey in Lisbon, the capital, where you can wander through narrow streets, enjoy panoramic views from São Jorge Castle, and indulge in Portuguese pastries. Discover the fairytale town of Sintra, with its colorful palaces and lush gardens. Head south to the Algarve region for stunning cliffs, hidden coves, and some of the best beaches in Europe.  
5. Peru: Ancient Mysteries and Majestic Landscapes
Peru's diverse landscapes and rich cultural heritage offer a backpacking experience like no other. Begin your journey in Lima, Peru's capital, and then make your way to Cusco, the gateway to the iconic Machu Picchu. Trekking the Inca Trail is a popular choice, allowing you to experience breathtaking vistas and immerse yourself in Incan history. Explore the Sacred Valley, visit the colorful town of Pisac, and marvel at the agricultural terraces of Moray. Your journey culminates with the awe-inspiring Machu Picchu, a UNESCO World Heritage site.
6. Cambodia: Temples and Tranquility
Cambodia's ancient temples and warm hospitality make it an enchanting destination for backpackers. The centerpiece is Angkor Wat, a sprawling temple complex that showcases Khmer architecture and culture. Explore the surrounding temples, like Bayon and Ta Prohm, where massive tree roots intertwine with ancient stones. Beyond the temples, discover the vibrant city of Siem Reap, known for its bustling night markets and buzzing nightlife.
7. Greece: Mythical Islands and Ancient Ruins
Greece's mix of stunning islands and historical sites provide a rich backpacking experience. Start in Athens, where you can explore the Acropolis and its iconic Parthenon. Then, hop on a ferry to the Cyclades islands, such as Santorini and Mykonos, known for their whitewashed buildings, blue-domed churches, and vibrant nightlife. Experience the laid-back lifestyle of the Greek islands, relax on pristine beaches, and enjoy fresh seafood by the sea. Engage with local traditions by participating in a Greek dance class or olive oil tasting.
8. Mexico: Culture, Cuisine, and Coastline
Mexico's diverse culture, delicious cuisine, and stunning beaches make it a perfect destination for backpackers. Start in the capital, Mexico City, where you can explore historic neighborhoods, visit world-class museums, and indulge in mouth watering street food. Journey to the ancient city of Teotihuacan and climb the Pyramid of the Sun for panoramic views. Travel to the Yucatan Peninsula to experience the Mayan ruins of Chichen Itza and swim in the cenotes (natural sinkholes). Along the Caribbean coast, Tulum offers a mix of archaeological sites and laid-back beach vibes.
9. Indonesia: Island Adventures and Cultural Diversity
Indonesia's diverse landscapes and rich culture provide a tapestry of experiences for backpackers. Begin in Bali, where you can explore lush rice terraces, visit sacred temples, and unwind on stunning beaches. For a unique adventure, hike up Mount Batur to catch a sunrise over the caldera. Venture beyond Bali to Java, where you can explore the ancient temples of Borobudur and Prambanan, as well as the cultural hub of Yogyakarta. Gili Islands offer a serene escape with pristine waters and vibrant coral reefs.
10. Czech Republic: Enchanting Cities and Historic Charms
The Czech Republic's fairytale cities and affordability make it an ideal European backpacking destination. Start in Prague, where you can wander through the Old Town Square, marvel at the astronomical clock, and cross the iconic Charles Bridge. Explore the historic Prague Castle complex and enjoy panoramic views of the city. Travel to Český Krumlov, a picturesque town with cobblestone streets and a medieval castle. Embrace the local beer culture and try traditional Czech dishes like goulash and trdelník (chimney cake).
11. Morocco: Exotic Markets and Desert Adventures
Morocco's vibrant markets, stunning architecture, and desert landscapes create an immersive backpacking experience. Begin in Marrakech, where you can explore the bustling medina, visit the Bahia Palace, and enjoy the energetic atmosphere of Jemaa el-Fnaa square. Travel to the Sahara Desert for a camel trek and experience the magic of sleeping under the stars in a traditional desert camp. Explore the blue city of Chefchaouen, known for its striking blue-painted buildings, and discover the historic coastal town of Essaouira.
12. Colombia: Vibrant Cities and Natural Beauty
Colombia's transformation into a safe and captivating destination offers backpackers a blend of urban experiences and natural wonders. Start in Bogotá, where you can admire street art, visit museums, and take a cable car to Monserrate for panoramic views.
13. New Zealand: Thrills and Natural Splendors
New Zealand's breathtaking landscapes and adventurous spirit make it a dream destination for backpackers seeking outdoor activities. Explore the geothermal wonders of Rotorua and journey to Tongariro National Park for the famous Tongariro Alpine Crossing. On the South Island, explore the stunning fjords of Milford Sound, indulge in adrenaline-pumping activities in Queenstown, and hike through the breathtaking landscapes of Fiordland National Park.
14. Turkey: East Meets West in a Cultural Tapestry
Turkey's unique blend of cultures, historic sites, and natural wonders create a captivating backpacking experience. Start in Istanbul, a city that straddles two continents and offers historic sites like the Hagia Sophia and Blue Mosque. Immerse yourself in Turkish hospitality by staying in traditional guesthouses and savoring dishes like kebabs and baklava.
15. South Africa: A Blend of Adventure and Wildlife
South Africa's diverse landscapes, vibrant cities, and incredible wildlife make it an ideal backpacking destination. Start in Cape Town, where you can explore iconic sites like Table Mountain, the V&A Waterfront, and Robben Island. Embark on the Garden Route, a coastal drive that offers stunning views, wildlife encounters, and outdoor activities.