In today's world, where we use a lot of technology, it's super important to make sure our gadgets stay safe from viruses and malware. These are like digital bad guys that can do serious damage, like taking your personal stuff or breaking your devices. So, let's take a closer look at each of the 20 tips we talked about earlier. I'll explain them more so that it's easy to understand how to keep your devices safe.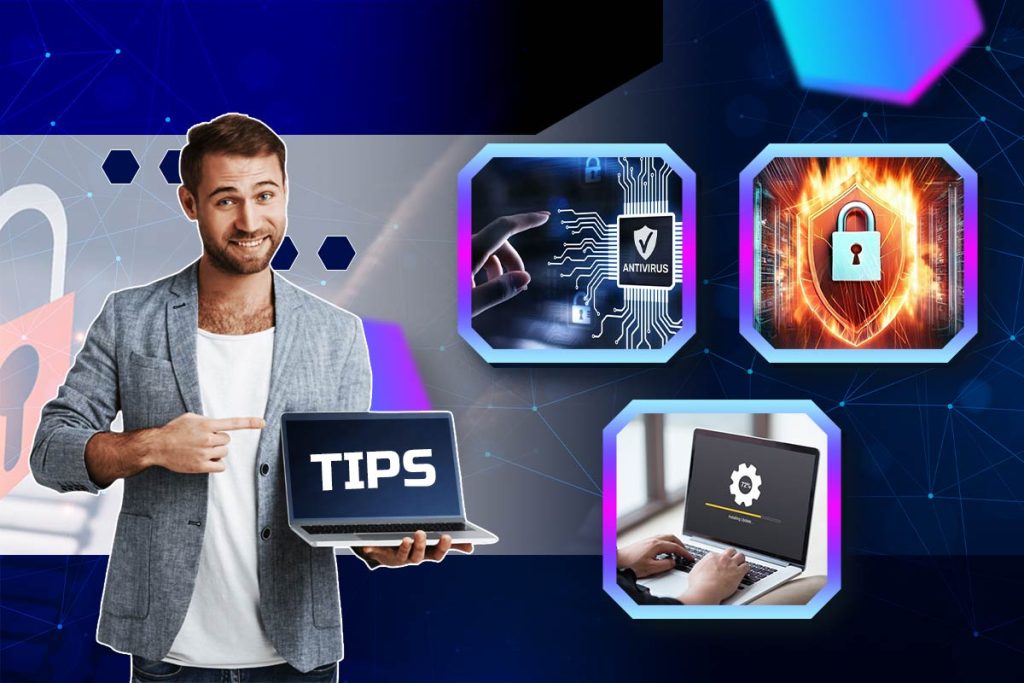 Install a Trustworthy Antivirus Software: An antivirus software acts as a sentinel for your device. It constantly monitors your system, scanning for any signs of malicious software. It's important to choose a reputable antivirus solution that offers real-time protection, automatic updates, and a robust scanning mechanism. This software not only detects and removes existing threats but also prevents new ones from infiltrating your device.
Keep Everything Up to Date: Regularly updating your device's operating system, software, and applications is crucial. Developers release updates to fix security vulnerabilities that hackers exploit. Ignoring updates leaves your device exposed to potential threats. Set your device to automatically download and install updates whenever they're available.
Activate Firewalls for Added Protection: Firewalls act as digital gatekeepers. They monitor incoming and outgoing traffic, filtering out potentially harmful data packets. While modern operating systems usually come with built-in firewalls, it's important to ensure they're turned on. Configure your firewall settings to suit your needs, and consider using both software and hardware firewalls for maximum protection.
Exercise Caution with Links and Attachments: Cybercriminals often use phishing emails to trick you into clicking on malicious links or downloading infected attachments. Be skeptical of emails from unknown senders, especially if they ask for personal information or seem too good to be true. Hover over links to see the actual URL before clicking, and avoid downloading attachments unless you're certain of their source.
Trust Reliable Download Sources: Downloading apps and software from reputable sources is essential. Stick to official app stores like the Apple App Store or Google Play Store for smartphones. On computers, download software from the developer's official website. Avoid third-party websites, as they can distribute compromised software.
Strengthen Your Passwords: Crafting strong passwords is your first line of defense. Create lengthy passwords that combine a mix of upper and lower-case letters, numbers, and special characters. Birthdates and names that are easily guessable should be avoided. Change passwords regularly, especially for sensitive accounts like online banking.
Utilize a Password Manager: Managing a slew of complex passwords can be challenging. A password manager securely stores all your passwords in an encrypted vault. It generates strong passwords, remembers them for you, and even fills them in automatically when needed. This eliminates the need to remember or write down multiple passwords.
Secure Your Wi-Fi Network: Hackers may gain access to your home Wi-Fi network. Make your router's password strong and unique by changing the default one. Also, use WPA3 encryption if available, as it's more secure than older encryption protocols. Don't use easily guessable names for your network and enable network hiding if possible.
Regularly Update Your Router's Software: Routers, like any other device, have vulnerabilities that can be exploited. Manufacturers release firmware updates to address these issues. Regularly check for updates on the manufacturer's website and apply them to keep your router protected.
Prioritize Regular Data Backups: Backing up your data is your safety net against disasters. Regularly save your files to an external hard drive or a cloud storage service. This ensures that even if your device is compromised by malware, you can restore your data to a clean state.
Implement Two-Factor Authentication (2FA): 2FA adds an extra layer of security by requiring a second form of verification, usually a code sent to your phone. Even if hackers manage to steal your password, they won't be able to access your account without the secondary code.
Exercise Caution on Public Wi-Fi: Public Wi-Fi networks can be breeding grounds for cyber threats. Avoid accessing sensitive information or conducting financial transactions when connected to public Wi-Fi. If you need to use public networks, consider using a virtual private network (VPN) for added security.
Stay Informed about Security Trends: Cybersecurity threats are constantly evolving. Stay updated by following reputable cybersecurity news sources and blogs. Being aware of the latest threats and attack methods helps you recognize and respond to potential risks.
Disable Unnecessary Services: Every enabled service or feature on your device presents a potential avenue for attackers. Review your device's settings and disable any features you don't use or need. This reduces the attack surface and minimizes vulnerabilities.
Educate Yourself about Online Threats: Understanding the different types of online threats empowers you to recognize suspicious activities. Learn about phishing, ransomware, spyware, and other common threats. This knowledge enables you to make informed decisions and avoid falling victim to scams.
Use Secure Websites: When sharing personal info online, make sure the website's address starts with "https://" and has a padlock icon. This means it's safer.
Lock Your Device: Always use a password, PIN, or fingerprint to unlock your devices. This stops others from accessing your info.
Think Before Sharing: Be careful about what you share online. Personal info can be used against you by hackers.
Regularly Check Your Accounts: Monitor your bank and online accounts regularly. If you see something strange, report it immediately.
Educate Your Family: Teach your family members, especially kids, about online safety. Make sure they know the do's and don'ts.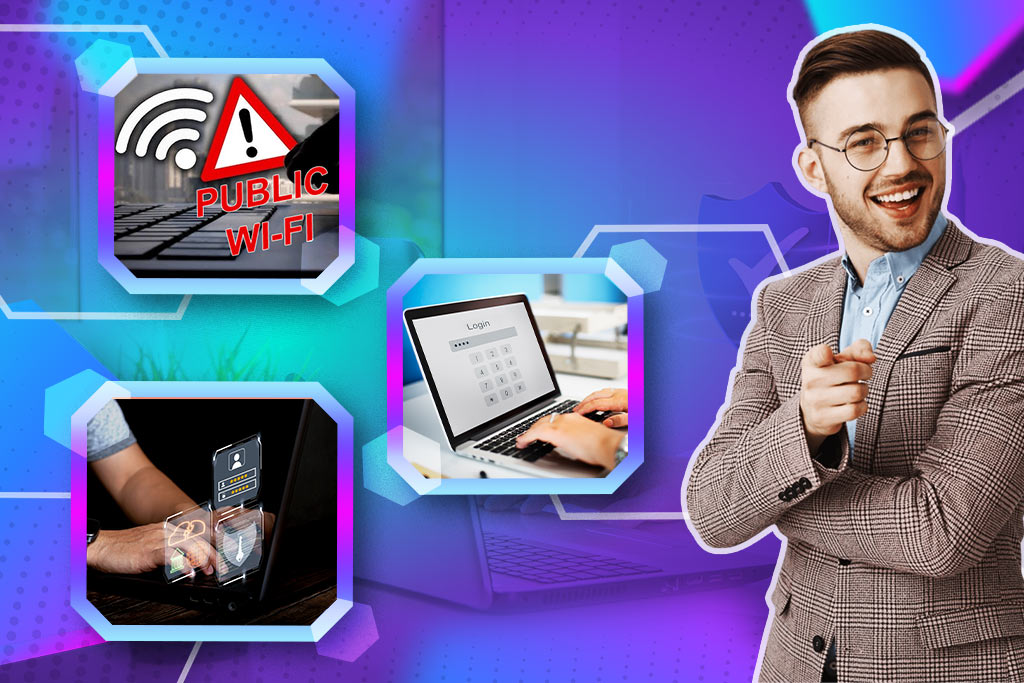 Conclusion
By thoughtfully and diligently adhering to these precise recommendations, you will effectively construct a robust shield to safeguard your electronic devices from the harmful impacts of viruses and malware. It's important to keep in mind that cybersecurity requires ongoing attention. Regularly reevaluate your protective measures, and maintain an inquisitive attitude towards emerging trends in the realm of digital security. Equipped with these strategies, you will enhance your ability to confidently navigate the digital landscape, experiencing a sense of assurance and tranquility in your technological interactions.